Commercial & Agricultural Loans
Commercial Loans

We will help you analyze your business's financial requirements, capital expenditures, business growth, acquisitions, and cash flow analysis. We can then design working capital, equipment and real estate financing packages to fit your business goals and cash needs.
Our business banking team has a wealth of experience and our lending decisions are timely and made locally here in Oelwein.
Commercial Operating Line of Credit
An operating line of credit provides a funding source for short-term cash flow needs. The line of credit is pre-approved and available whenever you need it for heavy demand times or to reduce the impact of the peaks and valleys in your cash flow.
Commercial Term Loans
Long-term business needs such as equipment financing, the acquisition of a new business, or a change in ownership are examples of term loan purposes. The term of the loan is typically one to five years and the assets that are being financed generally secure the loans.
Real Estate & Construction Loans
We offer a variety of mortgage loans to meet our business customer's real estate objectives. If you are planning on purchasing a new building for your business or refinancing an existing building, come in and talk to us about your financing options. We also have experience with financing investment properties.
Small Business Loans
In conjunction with the Small Business Administration (SBA), we can help small and medium-sized businesses take advantage of SBA loan benefits.
Agricultural Loans

Community Bank is here to help you with your operating, machinery, livestock, real estate, and construction lending needs. We offer competitive interest rates and quick loan decisions. We also partner with FSA, IDALS, and Farmer Mac to ensure your success.
Operating Lines of Credit are available for crops and livestock. These revolving lines of credit help farmers with their short-term cash needs. Payment terms vary by needs.
Machinery Loans for new or used machinery purchases with scheduled term payments. These loans can be secured by equipment purchases or other acceptable collateral.
Livestock Loans - Feeder lines of credit for purchasing and feed-through finishing. Breeding stock loans are available for building or replacing your herd. Payment schedules are matched to the sale of the livestock.
Real Estate Loans are available for land purchase, improvements or refinance. They are also available for livestock facility or grain structure. We offer a variety of terms with fixed or variable rates to fit your needs.
Construction Loans are available for livestock facilities and grain structures. A closed-end line of credit may be used during the building stages of your project. Upon completion of the project, a term payment is scheduled using appropriate collateral.
Farmer Mac
Community Bank's partnership with Farmer Mac with flexible options on rate and term. As the nation's premier secondary market for agricultural credit, Farmer Mac provides financial solutions to a broad spectrum of the agricultural community that can benefit from access to flexible, low-cost financing and risk management tools. Farmer Mac's customers benefit from our low cost of funds, low overhead costs, and high operational efficiency.
Special Financing for Seed & Chemicals
*Prime Rate
Take advantage of early cash discounts on seed and chemical with special terms.

*Rates subject to change or withdrawal without notice. Loan subject to credit approval. Community Bank of Oelwein must be in first lien position. 
---
Regardless of which loan you select, you will enjoy these benefits:
Quick turnaround time with local decision making

Automatic loan payment from your Community Bank checking or savings account

Very competitive interest rates with an additional discount to existing customers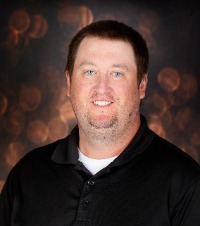 Ryan Kerns
NMLS #1253492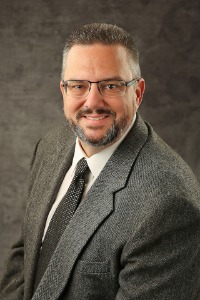 Jim Kullmer
NMLS #772839

Commercial & Agricultural Loans
Your lending partners for local, timely decisions.